Bloomingdale and Eckington—two neighborhoods bordering each other on opposite sides of North Capitol Street—have deep roots: Northwest DC's Blooming­dale is a designated historic district, thanks to its classic rowhouses, and Northeast's Eckington is one of the city's oldest neighborhoods. But there's still plenty new to check out in these long-established areas.
---
PLAY
Kraken Courts
location_on
514 Rhode Island Ave., NE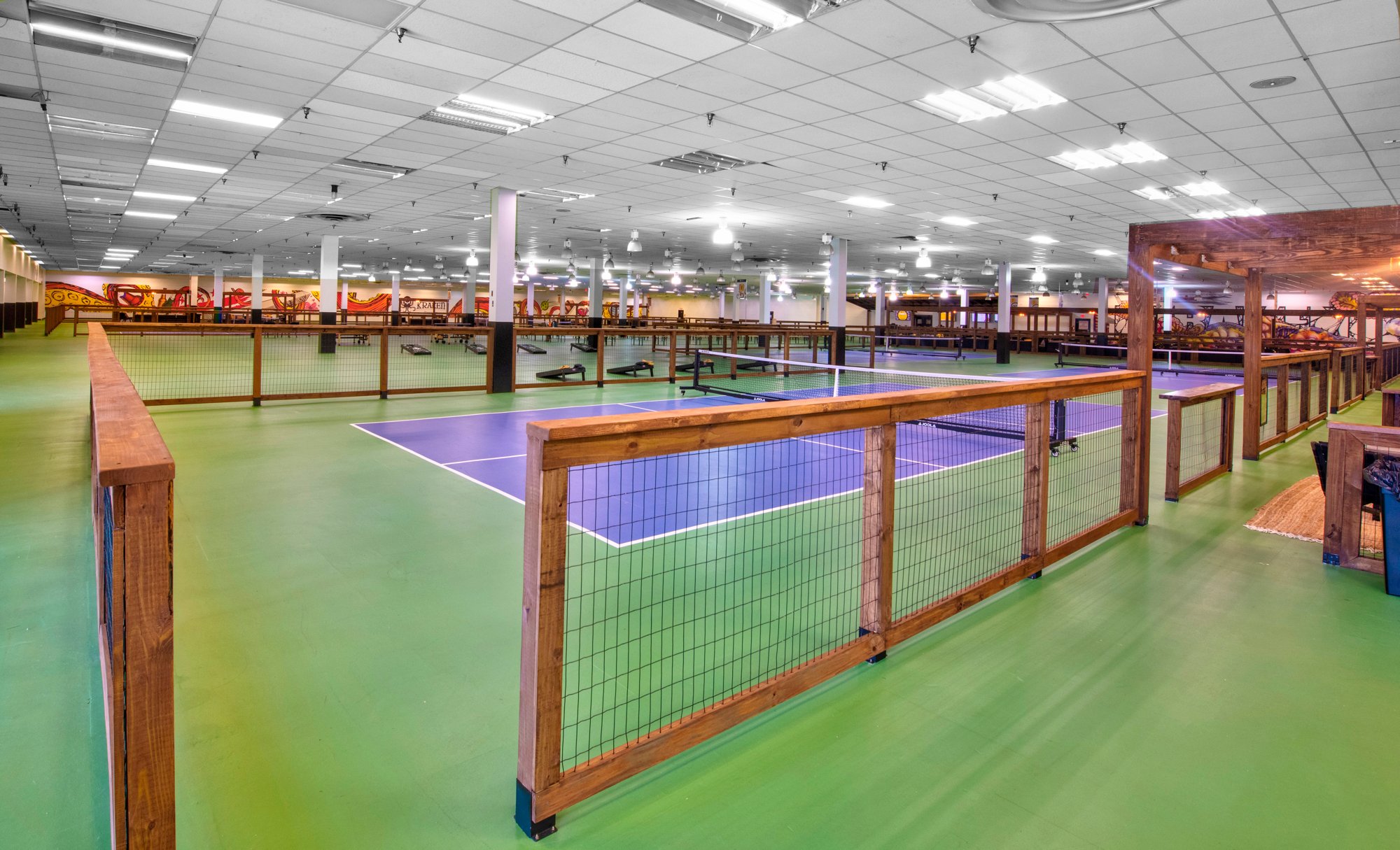 Kraken Kourts is a massive indoor pickleball and skating complex in Eckington. The 70,000-square-foot space is equipped with 14 pickleball courts and DC's only indoor roller rink. Paddle players can reserve a court, drop in for pickup matches, or join a league, while skaters can roll into public sessions or book a private party. This month, the venue plans to expand, commandeering 30,000 square feet of the parking lot for two outdoor courts and a plant-filled beer garden. Expect picnic tables, hanging lights, and a menu of burgers, wings, pizza, and dips, plus sips from local breweries Red Bear and City State.
---
PLAY
Eckington Hall
location_on
1611 Eckington Pl., NE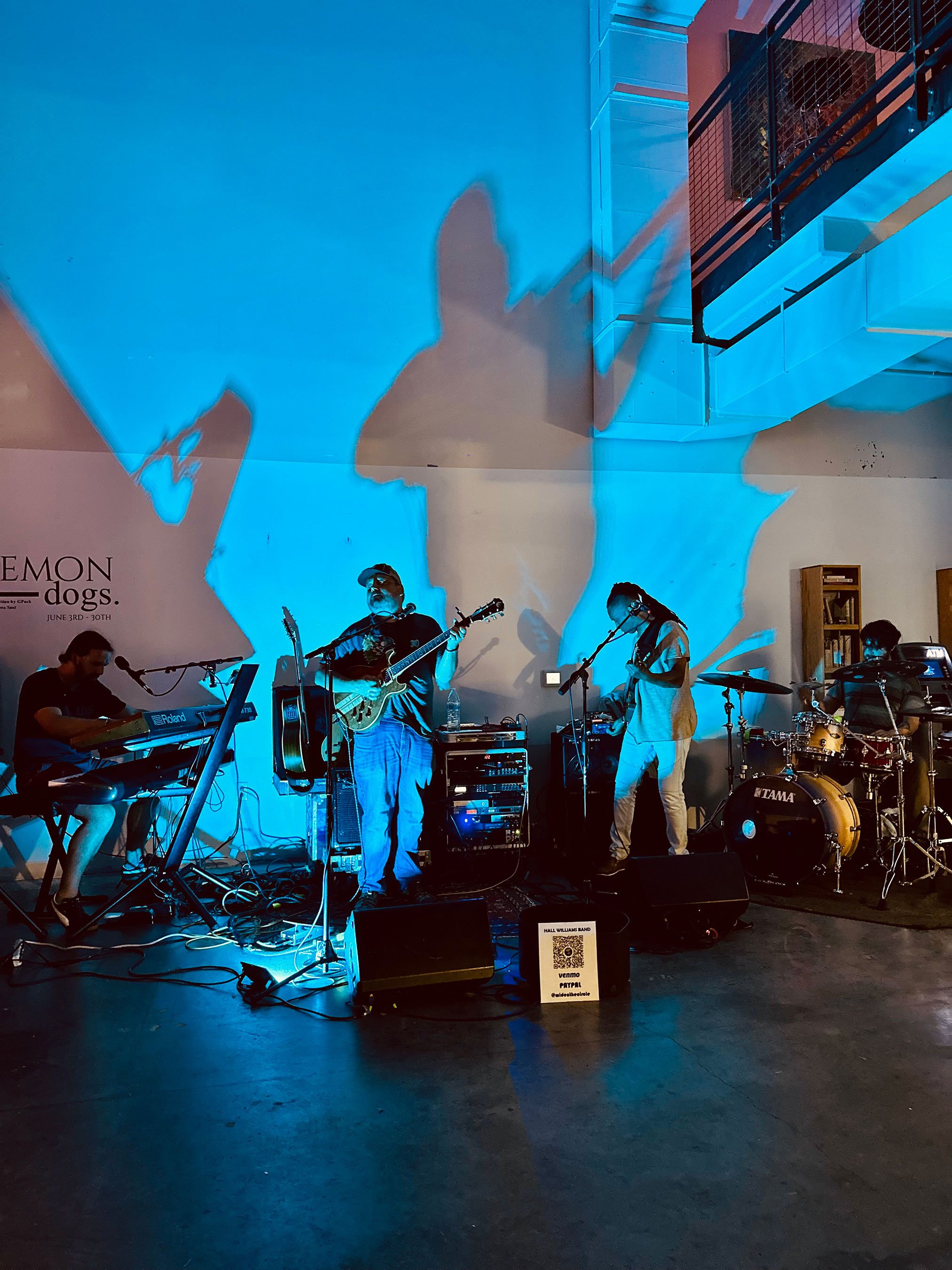 When Eckington Hall owner David Ross announced earlier this year he was closing the event space/gallery/artisan market due to burnout, he received an outpouring of support from social-media followers and neighbors. Luckily, Ross changed his mind: He's keeping the spot open and revamping it with a new partner. You'll see the same lineup of vintage-­clothing purveyors, standup comedians, live music, art classes, flea-market vendors, and food pop-ups, but with additions including a concert calendar and what Ross calls "a sound-reactive LED art installation."
---
SHOP
Eckington Flea
location_on
1611 Eckington Pl., NE
Eckington Flea is a new marketplace held at Eckington Hall every Saturday. Since February, the flea has featured local vendors like Pasta Flour, a family-owned pasta-­making business out of Silver Spring. The experience varies from week to week. Some days, you might stumble across live music by area groups such as the Love Seat Band; another, a pop-up by the local streetwear brand Mingo by Domingo; the next, you might catch a DJ set by DC United's DJ, Little Bacon Bear. Catch the market through September, after which it'll be on pause until January.
---
SHOP
She Loves Me
location_on
1550 Harry Thomas Way, NE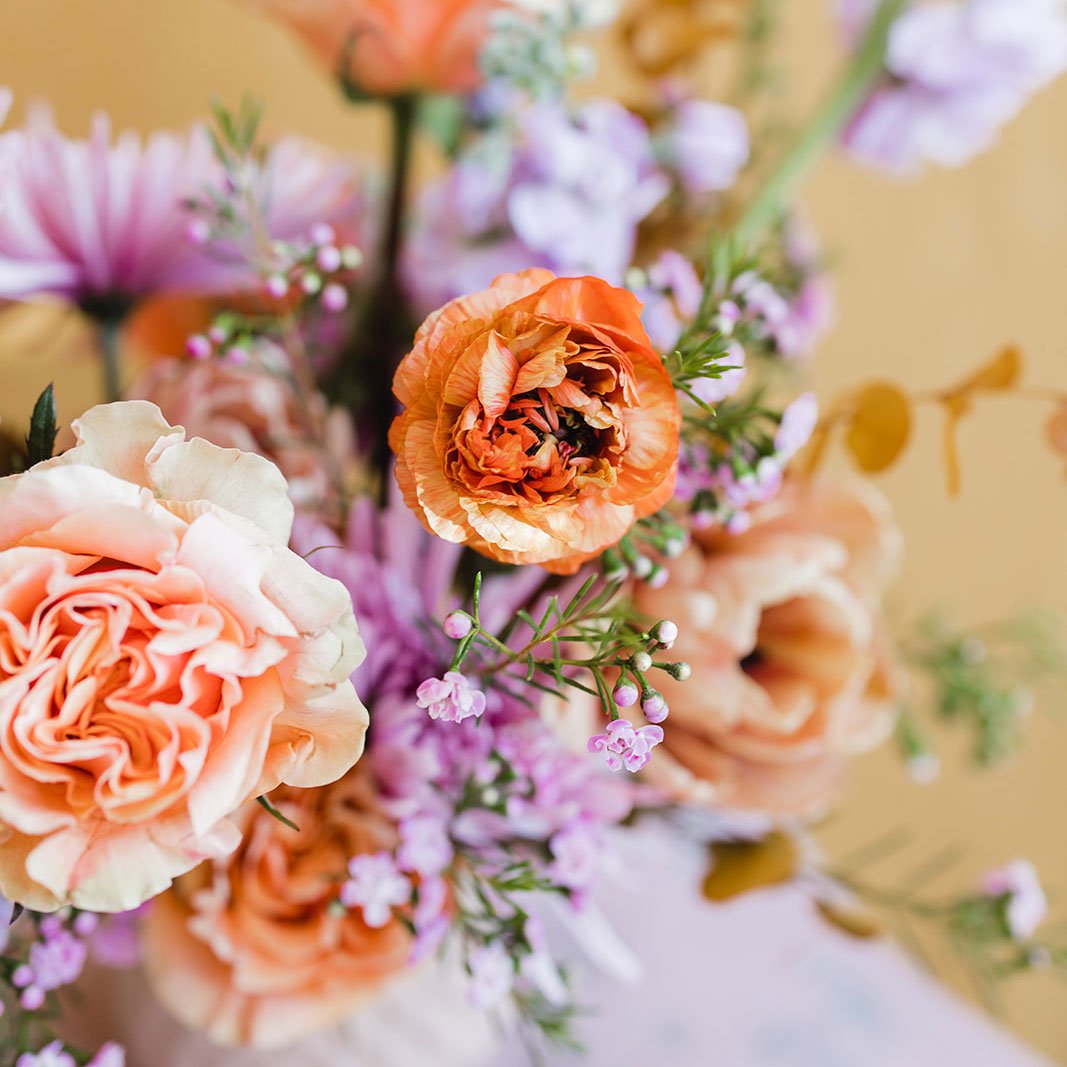 The flower shop She Loves Me opened its new flagship location in Eckington in 2021. Owned by Holley Simmons, formerly of the Lemon Collective creative co-op, this space is twice the size of its original Petworth storefront, which means more room for the flower-­arranging workshops it regularly hosts. Also fun: You can sign up for biweekly, monthly, or prepaid floral delivery subscriptions.
---
DINE
Supreme Barbeque x AunTea Boba
location_on
2 Florida Ave., NE
A barbecue-and-boba mash-up is on the menu at Supreme Barbeque x AunTea Boba. The takeout spot pairs two preexisting concepts from the father-and-son team Juan and Jeremy Canlas: On the BBQ side, there's Texas-style fare such as brisket and ribs, plus smoked turkey legs and fried fish. For boba, the Filipino American duo offer flavors like strawberry matcha, cereal milk, and winter melon, as well as treats including lumpia shanghai, a.k.a. Filipino-­style egg rolls.
---
DINE
Sweet Almond Macarons and Gelat-Oh
location_on
1625 Eckington Pl., NE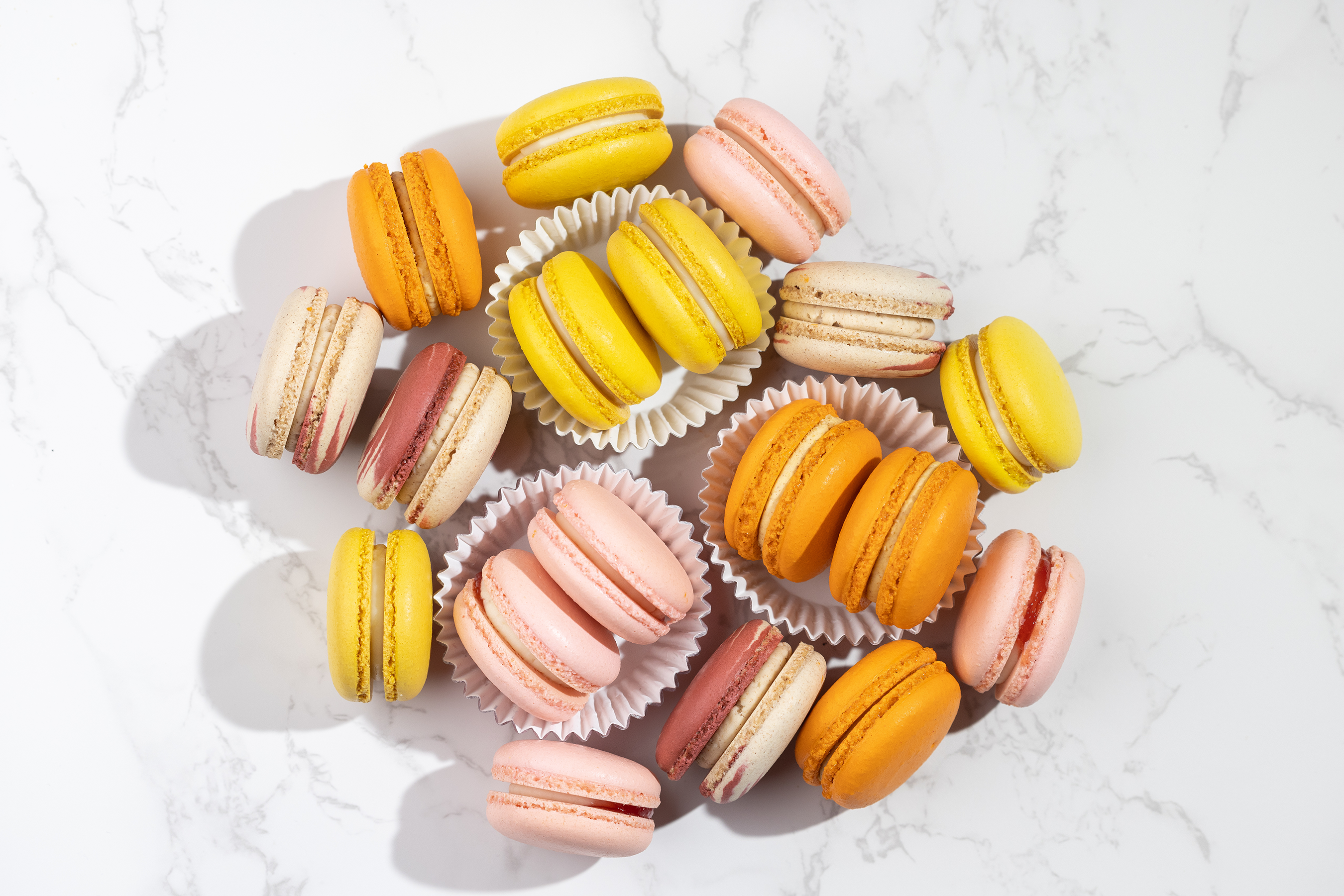 Two dessert makers are sharing a new storefront in Eckington: Leah Culley made macarons in her Waldorf kitchen simply as a hobby before launching her business, Sweet Almond Macarons. Meanwhile, Gelat-Oh! owner Sierra George is a federal employee turned certified artisanal gelato master. This is each's first brick-and-mortar location, made possible via local grocer Union Kitchen's business incubator. More sweet news: We hear the two might collaborate on a "macalato" ice-cream sandwich with macarons.
---
DINE
Ivy City Food Works
location_on
2000 Fifth St., NE
Ivy City Food Works isn't your typical food hall: It's a ghost-kitchen co-op, meaning takeout and delivery only. Of its 50-plus options, some are straightforward—chicken wings, a Burger King—while others are more unusual, such as Rad Oda. One of DC's few spots for Georgian food, Rad Oda serves doughy dishes like khachapuri (cheese bread boats) and khinkali (handmade soup dumplings). Other ghost-kitchen dishes to check out: spicy chicken biryani from Tamarind Kitchen, sesame-tofu rice bowls from Moonbowls, and Nigerian egusi with fufu from Jolloff Etcetera.
---
DRINK
Black Vinegar Collection
location_on
Online and at Alethia Tanner Park
Local fashion designer Taneisha Hasan originally launched Black Vinegar Collection as a hip-hop-inspired apparel line before branching out into coffee last year. Now you can spot the Eckington resident biking around her neighborhood as well as Bloomingdale to deliver her bottled vegan cold-brew lattes, available to order online. During warm-weather months, Hasan also sells her brew—available in flavors like pistachio, lavender, and peanut butter—from a Black Vinegar bicycle cart at Eckington's Alethia Tanner Park.
---
DRINK
Side Door
location_on
1648 N. Capitol St., NW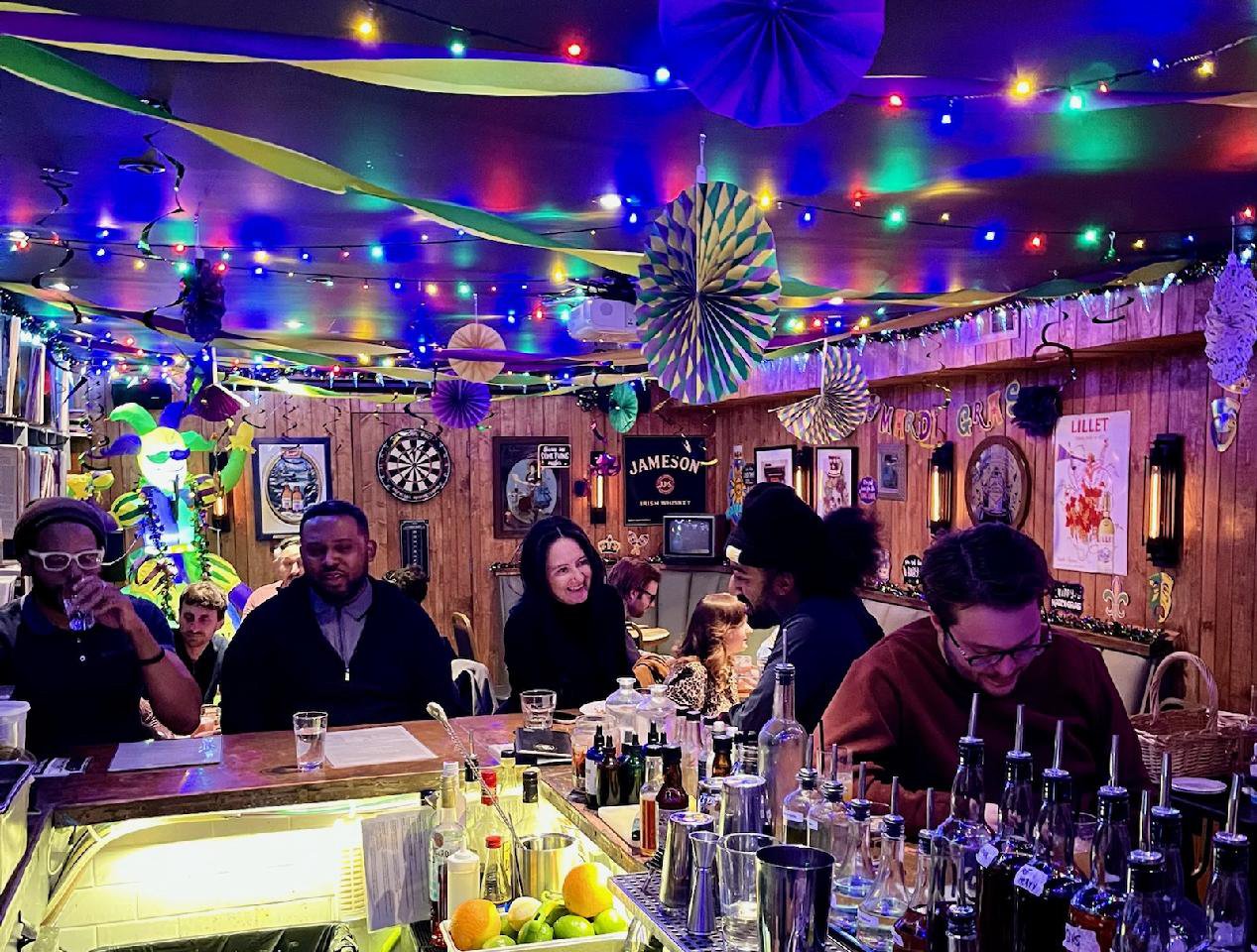 Maybe you're over the whole "speakeasy" thing, but Side Door is going for a very particular vibe: a '70s basement—fitting, as it's in the basement of the Bloomingdale bar the Pub and the People. (The owners also operate it.) The retro, wood-­paneled space—cozy booths, vinyl-­packed shelves, a pay phone—can fit only 25 people, so reservations are recommended. Its selection of tiki-adjacent cocktails rotates, but past drinks have included the Trapper Keeper (Mellow Corn whiskey, Jamaican rum, falernum, and lemon) and the Flower Power Sour (Cocchi Rosa, elderflower, lime, and rhubarb bitters). When hunger strikes, head upstairs to its sister spot for empanadas and grilled sausages.
---
DINE
Etabli
In 2021, Bloomingdale's Tyber Creek Wine Bar announced that its vino days were over. But it was quickly replaced by another wine bar, Etabli, with a more robust, full-service menu that includes pasta primavera with housemade fusilli and grilled, herb-crusted rack of lamb. Its global wine selection has offerings from places like Portugal, Bulgaria, and Tasmania, and flights might pull together similar sips such as chillable reds or different types of Champagne, or be organized by fun themes such as wines with hard-to-pronounce names (Txakoli and Grolleau Gris make the list).
---
DRINK
Lost Generation Brewing Company
location_on
327 S St., NE
When brewers Jared Pulliam and Anne Choe returned to DC after working at the Bay Area's Lagunitas Brewing Company, they opened Eckington's Lost Generation Brewing Company in a former Nabisco factory. In the high-ceilinged, industrial taproom with exposed brick and literary murals (a nod to the Gertrude Stein–­inspired name), they pour hoppy, West Coast–style pale ales and easy-­drinking Mexican lagers. Also on tap: trivia nights, movie screenings, and food trucks.
---
RENOVATION
Goodbye, "Dave Thomas Circle"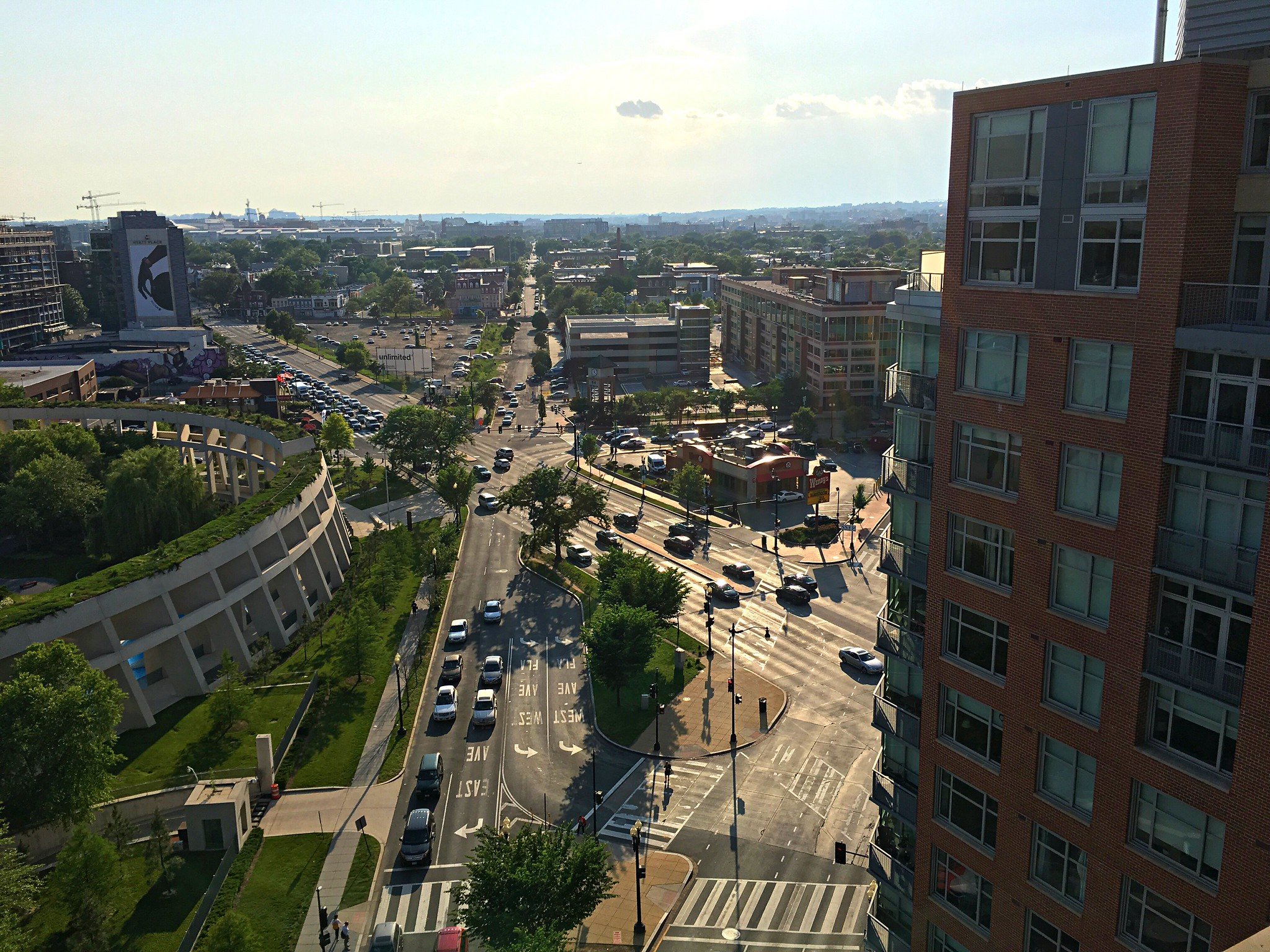 RIP to "Dave Thomas Circle," the notorious Northeast intersection at Florida and New York avenues. It was nicknamed for the Wendy's founder because of the fast-food spot that was plopped in its center, but a $41 million, 18-month facelift commenced in July with the razing of Wendy's.
For years, the roundabout bred equal parts frustration, confusion, and fascination. It was identified as one of the city's most dangerous intersections, and the Washington Post has referred to it as an "urban aneurysm" and a "triangle of misbegotten land." Its new design will create two-way traffic flows on First Street and Florida Avenue, plus add bicycle lanes and three new green spaces.
And it will soon have a new name voted on by the public. Options include People's Plaza, a nod to the former local chain Peoples Drug; Three Stars Plaza, an homage to the DC flag; Tiber Gateway, after nearby Tiber Creek; and names inspired by historic local figures—Douglass Crossing, for abolitionist and District resident Frederick Douglass, and Mamie "Peanut" Johnson Plaza, for the Washingtonian who was the Negro League's first female pitcher.
---
RENOVATION
McMillan Park
Following multiple decades and much back-and-forth between pro- and anti-development advocates, the former water-purification facility near Howard University known as McMillan Park is finally getting transformed. The District (which has already invested almost $100 million in the area) is partnering with the development group Vision McMillan Partners on the project, to include a 17,000-square-foot community center and a 6.2-acre park with splash pads, a fountain, a walking path, exercise stations, an amphitheater, and an interactive museum exploring the neighborhood's history. Also planned: more than 400 apartments, almost 200 townhouses, a grocery store, and yet-to-be-named restaurants and retail. The park and some housing are slated to open by 2024, with the retail and dining by 2026.
---
RENOVATION
North Capitol Street
North Capitol Street—long the site of fender benders, speeding cars, and fatal accidents—might get a glow-up. Using funds from the Biden administration's 2021 infrastructure bill, the project would cover the North Capitol underpass between V Street and Seaton Place with an "urban boulevard." The addition would include a splash park, a lawn, benches, a display of the neighborhood's historical timeline, pedestrian crossings, and a cafe in a former streetcar. DC's Department of Transportation is currently studying the area's traffic patterns, and, if it's greenlighted, the project would kick off in 2024.
What's Selling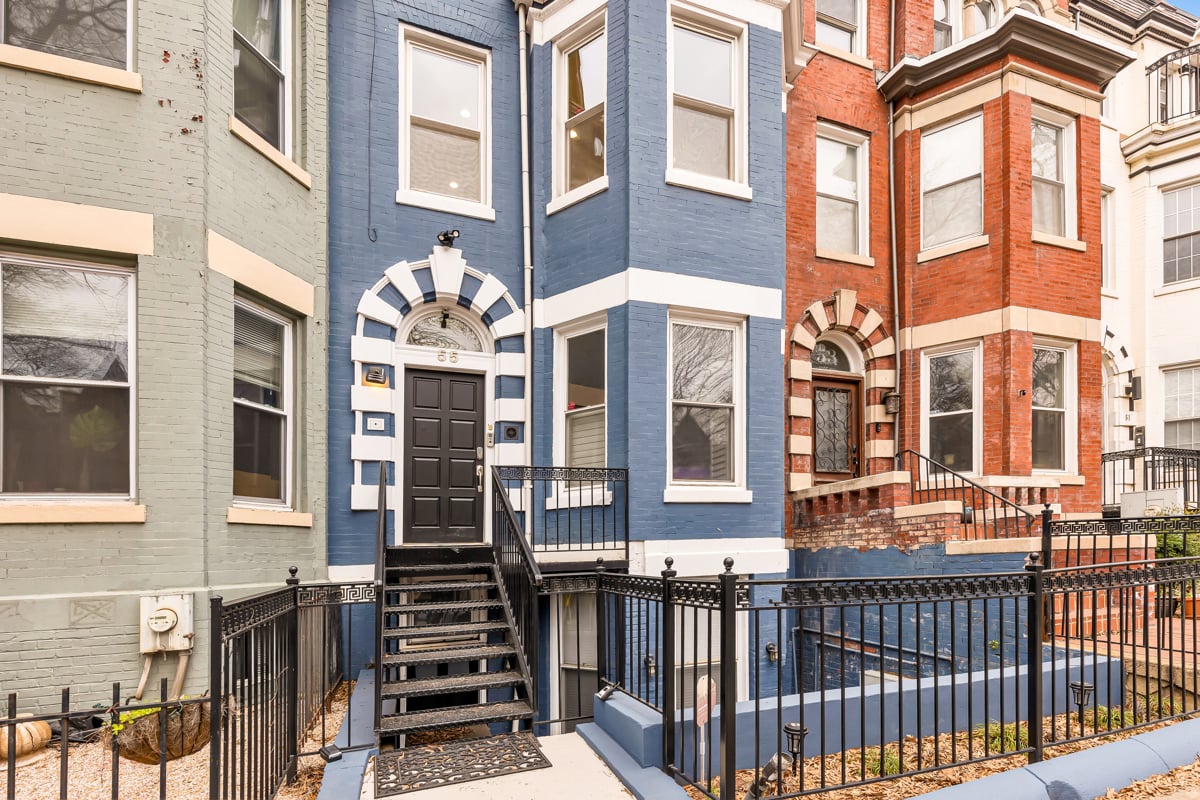 Bloomingdale and Eckington mainly feature a mix of apartments, condos, and townhouses along quieter streets that, while changing, haven't seen the same influx of development as nearby Shaw or NoMa. Here's an example of what has sold recently.
$429,000
A two-bedroom, one-bath condo in Bloomingdale with 700 square feet, wood floors, an exposed-brick wall, an in-unit washer-dryer, and a newly renovated bathroom.
$699,000
A two-story Eckington condo with three bedrooms, three bathrooms, 1,348 square feet, a renovated kitchen, a deck, and a parking pad.
$885,000
An Eckington rowhouse with three bedrooms, three and a half bathrooms, and 1,773 square feet, plus a front porch, back deck, and fenced yard.
$1,080,000
A two-story Bloomingdale penthouse (above) with three bedrooms, two and a half bathrooms, 2,197 square feet, and a roof deck with a hot tub and outdoor kitchen and shower.
$1,510,064
A five-bedroom, four-and-a-half-bath end-unit Bloomingdale rowhouse with 2,936 square feet, a custom spiral staircase, a roof deck, and a back garden.
This article appears in the September 2023 issue of Washingtonian.