Country musician Dierks Bentley is used to the big city and bright lights of Nashville, but admits he's not ready for Hollywood.
Sharing that he has been asked to act in television programs, as well as join reality competition shows, Bentley says he's content with his career in music.
"I don't think I'd be good enough to doing those things," Bentley said. "It requires, like, more time away from home and I just, I don't want to. I had a chance to audition for Larry David and I decided not to do it. Because again, I'm like, 'Oh, if I get it, I don't really want to go to L.A.,'" he told "Entertainment Tonight."
"I got a great gig. I love what I do."
DIERKS BENTLEY ADMITS HE'S 'GOT NOTHING TO LOSE' WHILE EXPLORING OUTSIDE OF COUNTRY MUSIC
However, Bentley is not unfamiliar with the western part of the United States. The 47-year-old, who skyrocketed to fame with a start in Nashville, was living in Colorado at the time of the pandemic, and was feeling uncertain about his future.
"I was living in Colorado and all I knew for sure is that I just wanted to stay there," he told People magazine. "I remember the song 'Gone' got pitched to me and my wife [Cassidy] heard it, and she really loved it. So I cut it, but I still was at this point that I wasn't really thinking about music at all," he admitted. His latest album, "Gravel & Gold," was released in February.
Although Bentley wanted to stay in the Midwest for a while longer, his family was eyeing a return to the South.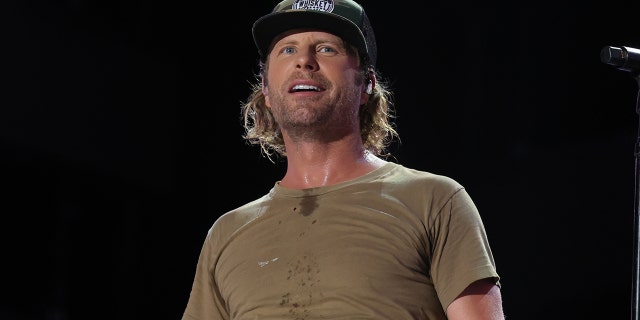 CLICK HERE TO SIGN UP FOR THE ENTERTAINMENT NEWSLETTER
"I moved about 10 minutes closer to town than I was before," he shared of moving back to Nashville. "It's a regular neighborhood. We've got kids coming in and out of the house and you can just park on the street. It's just been great for my kids, great for our family, and great for my mental health."
"Coming back to Nashville, it was like I had to either lean in or move out," he added. "So now, I just lean into it. The city's crazy. It's growing out of control, and I could sit here and complain about it, or I can just lean into it and embrace some of the cool things that are happening."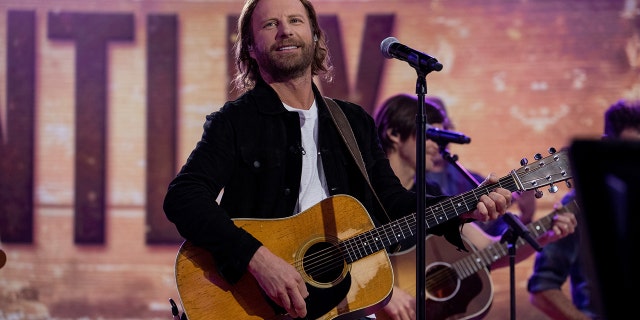 CLICK HERE TO GET THE FOX NEWS APP
It's a sentiment Bentley also shares in his relationship with music.
"I've tried to change and grow and get better at what I'm doing, but at the end of the day, I'm still the same guy I've always been, making music that feels good to me," he explained. "I've got nothing to lose."