Fisker Ocean Sport achieves 288-mile range in testing
Fisker has revealed that the Ocean Sport has achieved more than 280 miles miles of zero-emission driving under WLTP, exceeding initial estimates.
Under the WLTP protocol, the Ocean Sport fitted with 20-inch alloy wheels was able to deliver up to 288 miles on the official combined cycle.
Chairman and CEO Henrik Fisker said: "The range performance confirmed from the intensive WLTP testing procedure reinforces the strength of the Ocean Sport's offering even further, providing comprehensive performance to meet customers' needs."
The Fisker Ocean Sport is priced from UK £36,900, with calendar-year 2024 orders now open.
Allstar partners with Plug Me to simplify EV charge point installation for fleets 
Allstar has teamed up with Plug Me In to help businesses simplify the process of installing home and workplace electric vehicle (EV) charge points. 
Working together, the companies will provide an inclusive service that covers all aspects of EV charger installations including on-site surveys, charger selection and ongoing maintenance to help streamline the often-confusing process.  
Plug Me In will recommend charge points that are compatible with Allstar's range of EV solutions including Allstar Homecharge, which helps simplify the payment of charging at home, with payments made directly to drivers' energy supplier.
Ashley Tate, managing director of Allstar Chargepass in the UK, said: "It's become clear that the process of home charger installation has become far too convoluted, with an array of suppliers on the market, many businesses don't know where to turn." 
"This can be very time-consuming and put a significant strain on a business looking to adopt EV.
"On top of that, there's still the daunting task of managing charging costs and compensating drivers for their home and public charging.
"But with this partnership, we will be able to significantly reduce these problems for fleets of all sizes streamlining the experience of installing home and workplace chargers." 
Plug Me In are OZEV (Office for Zero Emissions) accredited and are authorised to safely install electric vehicle chargers, enabling you to access any grants you may be eligible for. 
Blink Charging launches vehicle-to-grid charger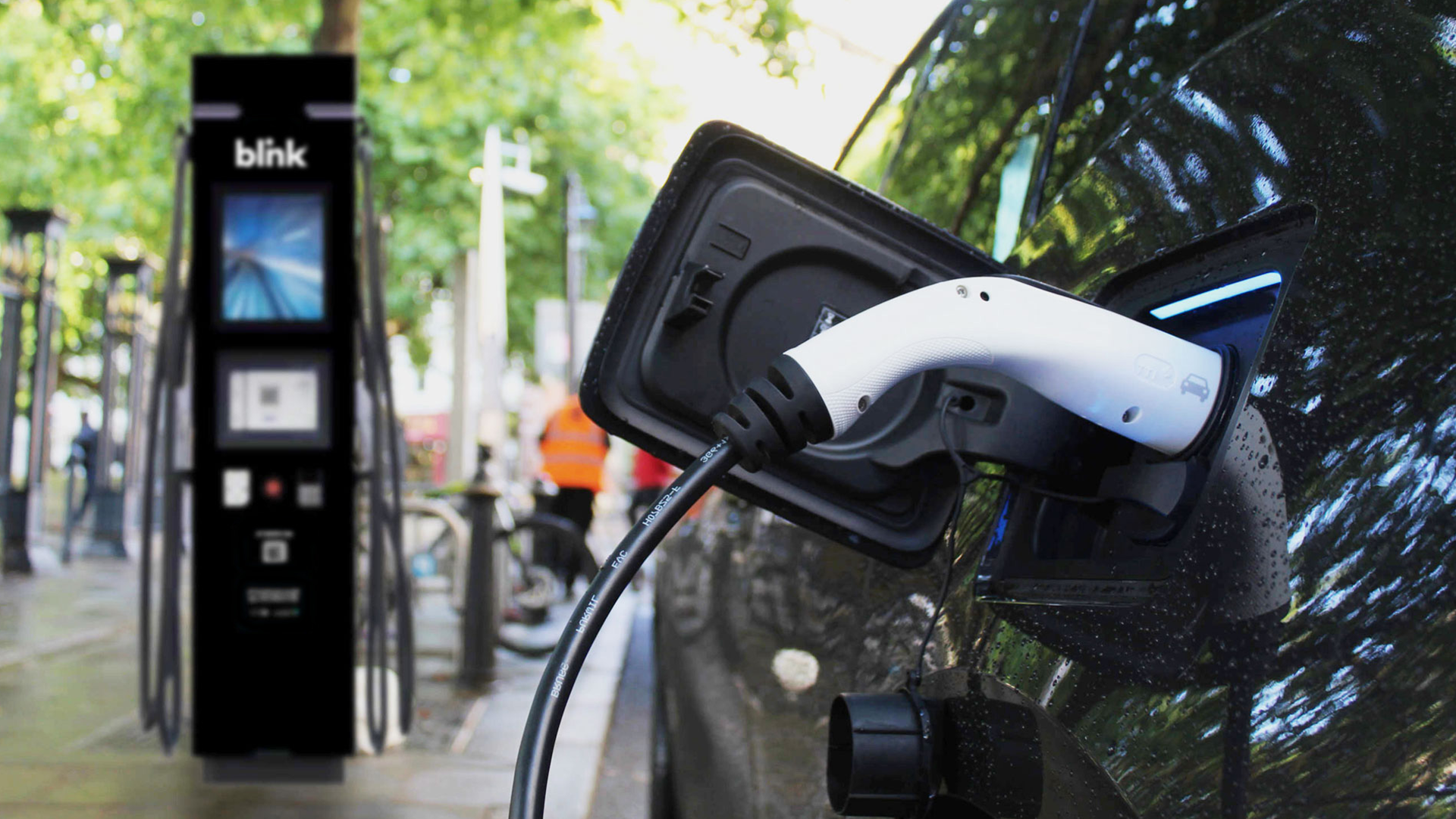 Blink Charging UK has launched its EQ 200 charger for the UK and Ireland, a new generation of vehicle-to-grid, bi-directional electric vehicle (EV) chargers.
The EQ 200's smart features include bluetooth, wi-fi, ethernet, and 2G and 4G connectivity, allowing the charger to interact with a full range of load-balancing and intelligent energy management systems, enabling vehicle-to-grid (VTG) and vehicle-to-everything (VTX) capabilities as new systems emerge.
Going forward, these smart features will allow the EQ 200 charger to draw on the energy stored in an electric vehicle's battery to power other devices in the office or home, charge other EVs, or feed electricity back into the grid.
The Level 2 (L2) AC charger has been designed for European markets, and is ISO15118- and MID-certified, offering up to 22kW of charging power output.
Alex Calnan, managing director of Blink Charging UK, said: "Facilities including car parks, depots and offices now have the option of an advanced solution capable of interacting with smart energy systems."
Blink UK has more than 2000 chargers in the United Kingdom and Ireland with customers in sectors including local authorities, NHS healthcare trusts, universities, and fleets.
Blink Charging UK has ambitious plans to further expand its offerings in the UK and Ireland to include new commercial and home chargers, global network services and apps, and new fleet management tools.
Fastned opens a new ultra-rapid charging station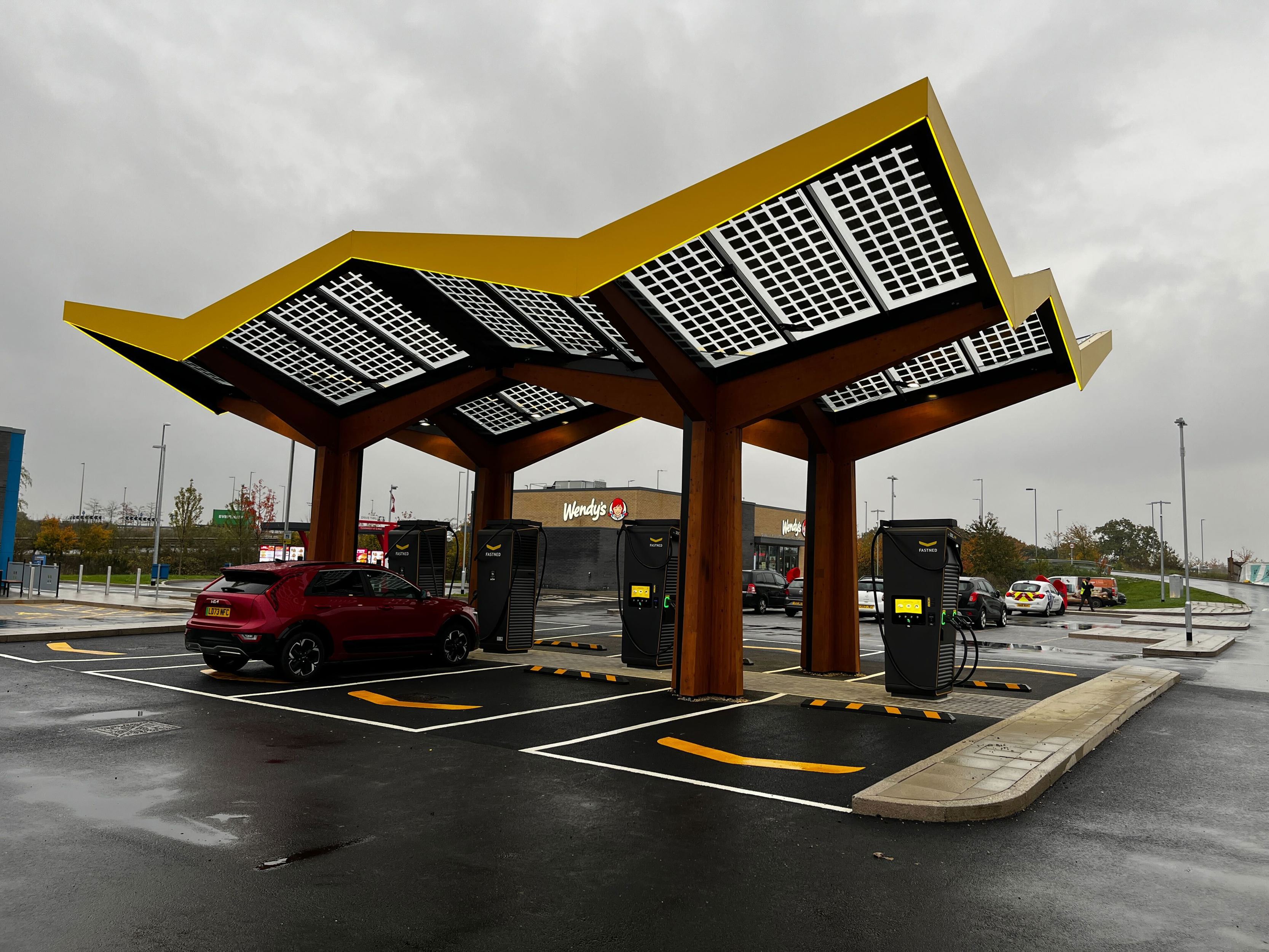 Fastned has opened a new ultra-rapid electric vehicle (EV) charging station in Colchester, Essex.
The site, Fastned's first in Essex, is based at Colchester Northern Gateway Leisure Park which is being developed by Turnstone Estates on behalf of Colchester City Council and Canada Life and sits adjacent to the A12.
Eight charging bays are available and supplied by 100% renewable energy.
Tom Hurst, UK country manager for Fastned, said: "We are delighted with our first site in Essex and we look forward to welcoming drivers from the county (and beyond) to our highly visible, easy-to-use ultra rapid charging site".
The launch means Fastned now has 18 stations in the UK.
The new station features Fastned's solar canopies that help EV drivers to locate the site and stay dry while charging.
Bonnet launches new 'Boost' premium features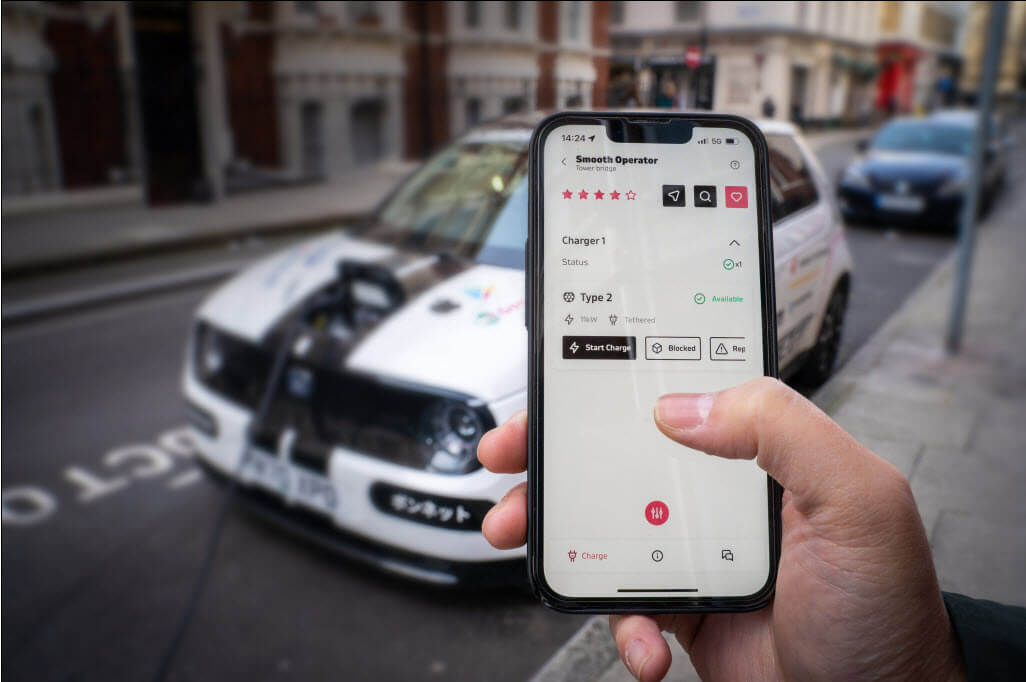 Bonnet has launched new 'Boost' premium features, which it claims can save electric vehicle (EV) drivers up to £227 per year. 
Following the Premium Beta trial, which has been running since August 2023, Bonnet has collected valuable insights into what drivers need and want and have used this feedback to launch the new and improved Boost subscription programme.
Customers can opt for a 'Light Boost' subscription, priced at £2 a month, or for a 'Turbo Boost' subscription, for £8 a month. 
Light Boost customers will receive 10% off all Bonnet charging, exclusive charging rewards and live charging updates – including info on energy used, associated costs, and penalty fee warnings. 
Similarly, Turbo Boost customers will receive the same benefits but with an additional 15% off all charging and access to Bonnet's new and improved route planner.
Patrick Reich, CEO and co-founder of Bonnet said: "As more people make the transition to EVs, we want to ensure that charging is as simple and as cost-effective as possible – and our new subscription offer helps us to do just that."
New UK EV charging operator announces £26m investment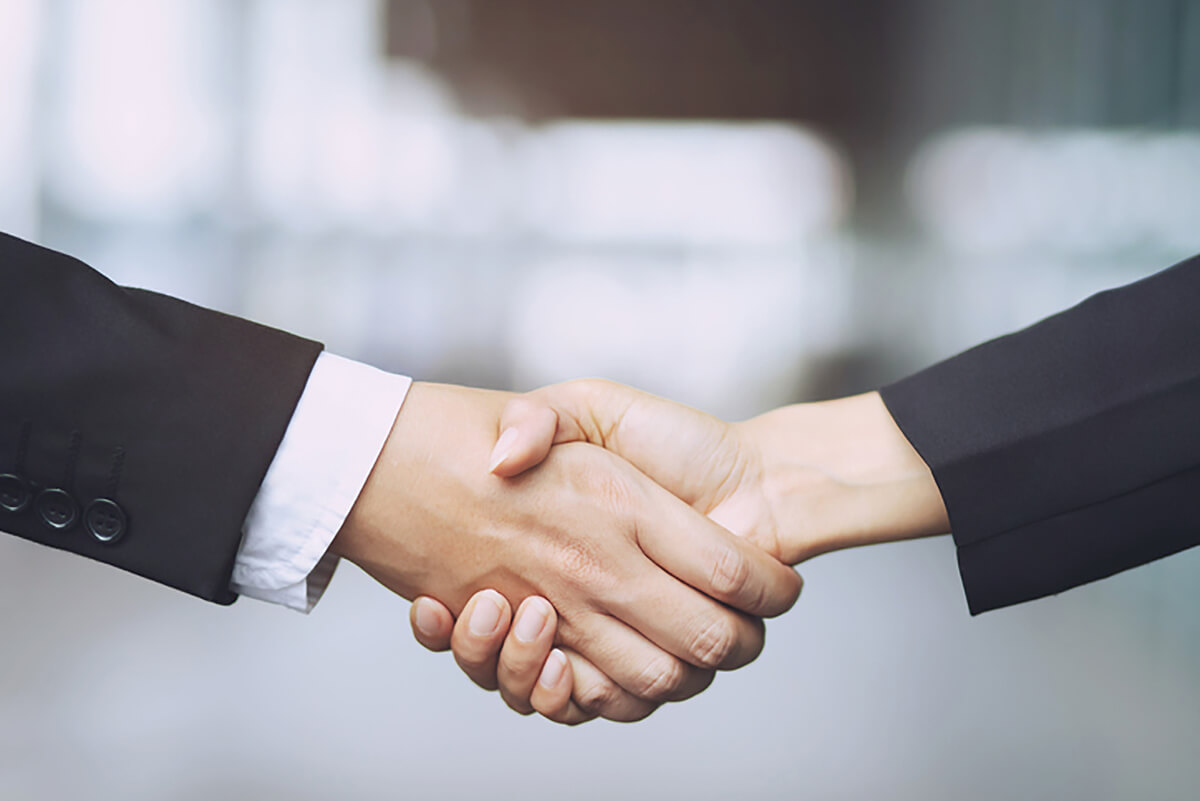 A UK-based electric vehicle (EV) charge point operator Zapgo has launched following a £26 million investment, including £25m from Toronto-based OPTrust.
Zapgo will deploy the funding towards its target of rolling out a network of 4,000 Rapid (50-99KW) and high-power chargers (>100KW) in destination locations across the UK, targeting areas where consumers are currently underserved by EV charging infrastructure. 
Zapgo's management team is led by CEO Steve Leighton, the founder and former CEO of Voneus Broadband; chief operating officer (COO) Ross Mabon, the former COO of BP Pulse and Egg (Liberty Global's EV charging business); chief financial officer (CFO) Peter Ward, the fomer CFO of WightFibre and CTIL; and general counsel Dilukshi Lineage, formerly general counsel at Wildstone and EV manufacturer Arrival. 
Zapgo's non executive chair is Paul Hellings, who continues to be part of Fern Fibre Trading, and is the former CEO of Shell Energy UK and MD of Virgin WiFi.
OPTrust will invest £25m to acquire a majority stake in the Company, in a fundraise and transaction that began over the summer and closed in less than four months.
Kingsley and its management team have also co-invested in the round taking the total fundraise to over £26m.
Leighton said: "The investment by OPTrust and Kingsley enables Zapgo to roll out its charging network, break down barriers to EV adoption, and strengthen confidence in the UK's EV charging infrastructure among consumers.
"We look forward to working alongside local landowners and planning authorities to deliver this critically important fast charging infrastructure, which promises to bring convenience quickly to existing motorists and the opportunity for EV adoption to many more UK consumers."
Zapgo, the Zapgo management team and Kingsley Capital were advised by CMS Law. Tax structuring was completed by EY and both EY-Parthenon and EV Driver conducted commercial due diligence.
Pod Point signs deals with Centrica and EDF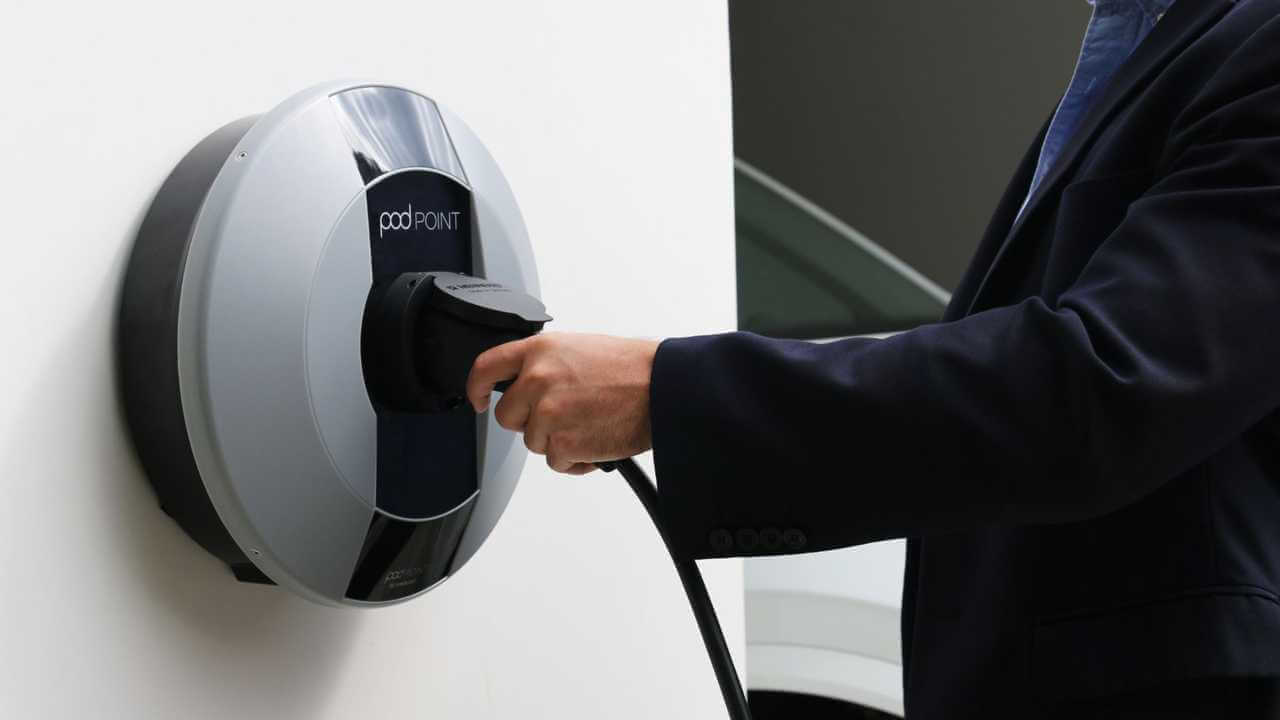 Pod Point has signed a strategic agreement with Centrica, that marks a significant step in the company's expansion into energy flexibility – the management of flexible energy resources to optimise electricity generation and consumption across the grid.
The agreement represents the first step in a planned roadmap of activity, maximising technology partnerships and collaborations with established industry players.
The goal is to develop and deliver innovative solutions for residential customers which will aim to help users significantly reduce energy costs and minimise carbon emissions.
The agreement will see Pod Point entering into a six-month trial with Centrica to allow Pod Point to explore opportunities for the future provision of flexibility services to Centrica – either independently and/or integrated with utility tariffs.
"A key focus of our business as we move into 2024 is grid flexibility and the agreement with Centrica is a pivotal step in this direction," said Andy Palmer, CEO, Pod Point.
"The trial will allow us to explore opportunities for British Gas customers to benefit from flexibility services that not only enhance cost efficiency but also contribute to reducing carbon emissions."
Pod Point has also signed a letter of intent (LOI) with EDF to explore a variety of opportunities that it says will transform the EV charging landscape.
The partnership will focus on three key opportunities, flexibility services, energy tariffs and the supply of EV charging solutions to EDF's distribution businesses in Europe.
The LOI also provides a proposed framework for Pod Point expansion into international markets by supplying EV chargers through EDF subsidiaries into Europe.
Philippe Commaret, managing director of customers at EDF in the UK, said: "This new deal with Pod Point will make switching to an EV easier, cheaper, and through increased flexibility services, even greener, ensuring that going green is good for the pocket and the planet."