Winter is in full swing here in Boston. The days are cold and the nights are still long. It is so easy to fall into a rut this time of year. But is there any better cure than a little retail therapy?
We spoke with Diego Abba, the CEO of italist, which is a luxury fashion website where shoppers can pick up designer goods at some great prices. Basically, you are shopping directly via Italian boutiques rather than US shops, so you get a much more favorable price than many other retailers for designer goods. Here are his top tips for Bostonians looking to get out of their winter fashion rut as well as his gift ideas for Valentine's Day. 
What winter fashion trends should we be jumping on?
The Rick Owens x Dr. Martens footwear collaboration has been very popular this winter, both for women and men. The thigh-high boot styles are unisex and hit on the continued popularity of both labels. 
What are the top Valentine's Day gifts for women right now? 
Valentine's Day is a great time to give her that bag she's been eyeing for a while. Every time she uses it, she'll think fondly of whoever gave it to her.
Trending bags on italist right now range from the tried and true—Bottega Veneta's woven lambskin bags are timeless statements—while bags like the Valentino One Stud and Burberry Lola bags are top of shoppers' wishlists. You could save hundreds off retail on all of them when you shop on italist. 
If she's an eyewear collector, we have an incredible selection of designer eyewear right now, from top names like Cartier—hard to find online—Saint Laurent, and Dior. 
What are the top Valentine's Day gifts for men trends right now?
For the man in your life, Valentine's Day is a great time to get him a new wallet. What better way to manifest a little extra prosperity in the new year?
We love Tom Ford's classic styles, which come in a variety of materials and finishes, all with the designer's characteristic polish. For something bolder, go with one of the bright colors like red or green.
If he likes something more wearable, why not get him a little belt bling? From Burberry to Versace, we definitely have something he'd like, that'll match his style. And what better way to brighten up a bland Boston winter wardrobe than a little bling?
For those of us escaping New England this winter, how can we improve our airport style? 
For the traveler, a great gift will be anything they can put to use immediately. We're thinking…a great new piece of luggage (FPM makes some of the best in the industry), a new toiletries bag, a passport case, or a hi-tech accessory so they can be hands free and always connected. This Versace phone pouch with integrated card slots looks ideal and will add just a little joy to the hectic travel experience.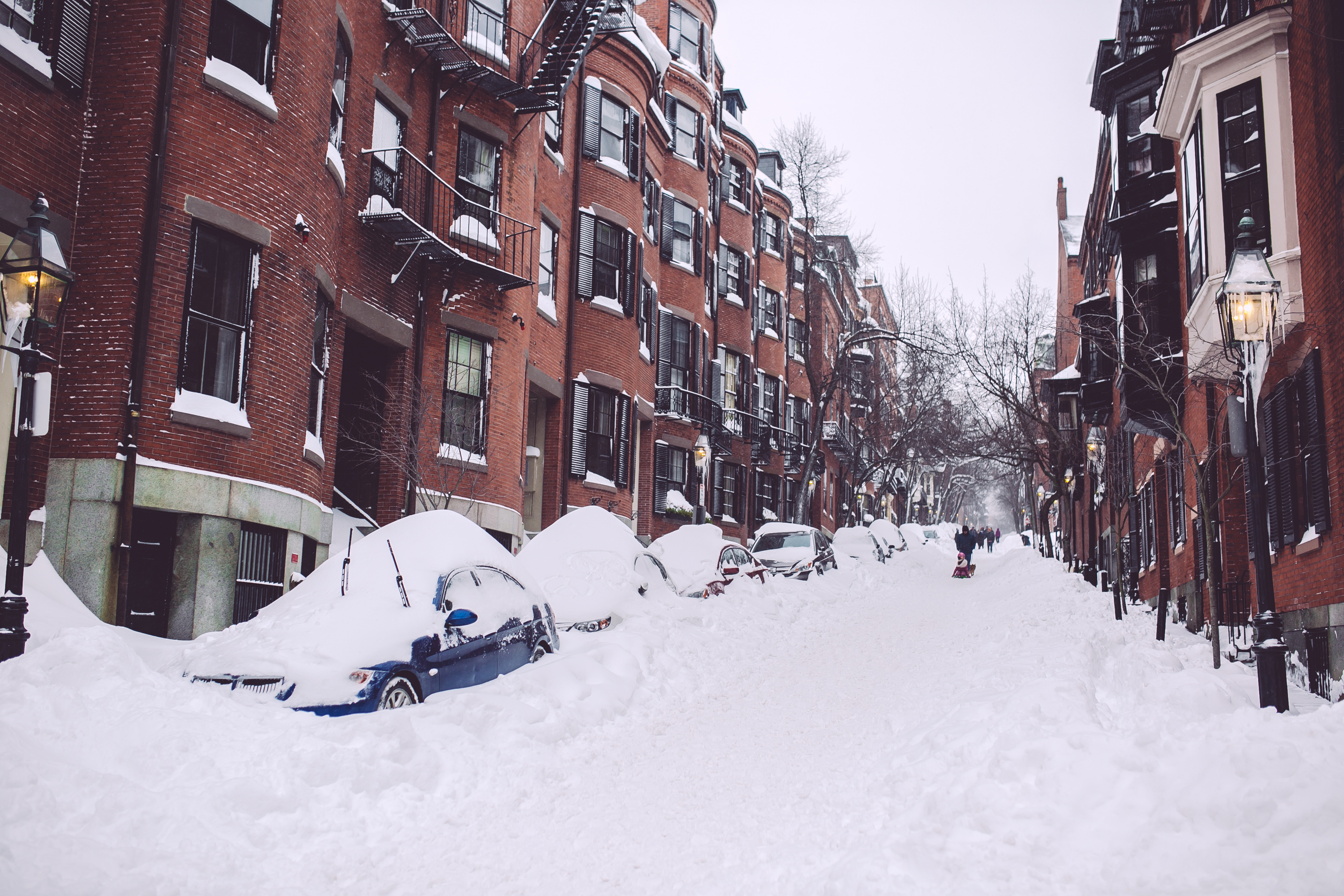 If you are traveling this winter check out our guide to the best weekend getaways and the best day trips from Boston.