As per the reports, a technical glitch disrupted the services of the Meta-owned photo-sharing platform, Instagram on Thursday, resulting in an outage for numerous users worldwide. Twitter became a platform for people to express their frustration, considering this was the second instance in the span of 15 days where Instagram experienced a prolonged outage. Users encountered error messages on the app, including prompts such as 'sorry, couldn't refresh feed' and 'something went wrong'.
As per the Downdetector, the global outrage tracking platform even showed the graph where multiple cities of India which were affected. Today, (on Friday morning), a number of users reported experiencing difficulties with Instagram and turned to Twitter as an outlet to express their frustration creatively, resorting to humorous memes.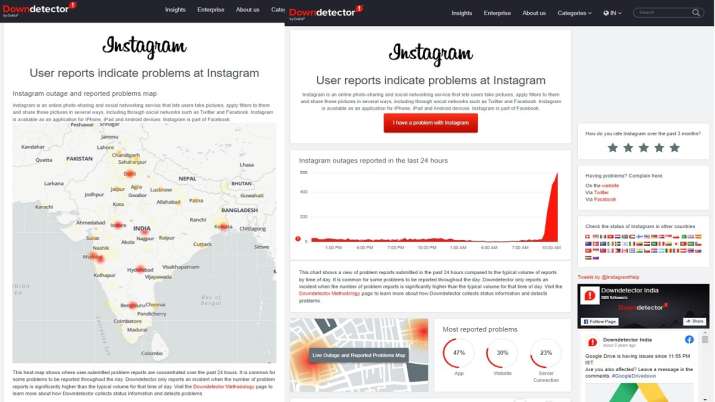 Many users expressed their frustration on Twitter with hilarious memes and posts, showcasing how annoyed they are with the outrage.
The last Instagram Outage was in May 2023- What happened?
Just a few weeks ago, the social media platform experienced a recent outage, which impacted a significant number of users. Approximately 100,000 users were affected in the US, while 56,000 users in the UK also faced disruption during that incident in May.
ALSO READ: This LED Bulb runs without electricity: Here are the details
This incident marked the second outage within the month of May alone. Earlier, on May 18, users across the United States and neighbouring regions experienced frustration when the Meta-owned platform encountered another significant downtime.
ALSO READ: WhatsApp Channels for broadcast messages launched: Know how it works