Sign up for our daily newsletter here
BLOOMINGTON — The News-Gazette's advertising and editorial departments were named best in the state at the annual Illinois Press Association banquet Thursday, each extending runs of excellence.
In the IPA's editorial contest, The News-Gazette reclaimed the Mabel S. Shaw Memorial Trophy as the sweepstakes winner among medium-sized newspapers. It marked the eighth time in nine years The News-Gazette placed first (a year ago, competing in the largest circulation category, The News-Gazette finished second to the Chicago Sun-Times).
The News-Gazette won 66 awards, including 14 first-place awards. Nearly 100 daily and nondaily newspapers competed in 38 categories, submitting close to 1,400 entries.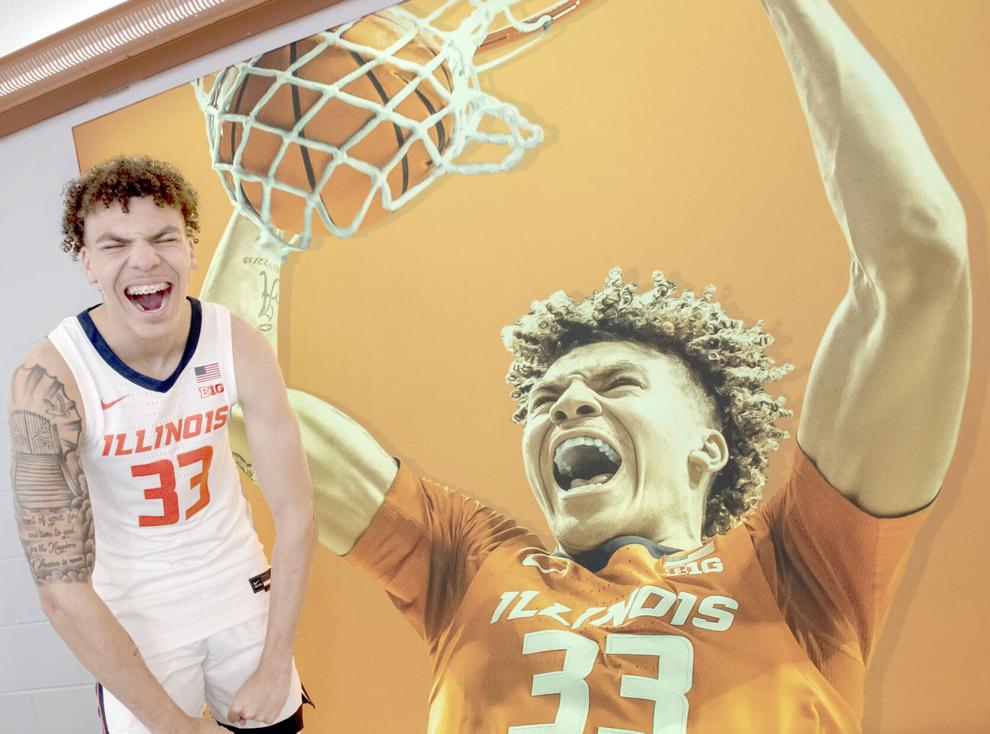 The haul was highlighted by a pair of first-place finishes by Photo Editor Robin Scholz — for feature photo (sunflowers at Clearview Farm) and sports portrait (Illini forward Coleman Hawkins).
Other first-place finishes:
— Freedom of information Award: Mary Schenk and Editor Jeff D'Alessio, for a series on guns reported stolen, including one that killed Champaign police Officer Chris Oberheim.
— Government beat reporting: Schenk, for her coverage of the criminal justice system.
— Local editorial: Jim Dey, for takes on the state's efforts to reform the criminal justice system.
— Headline writing: Managing Editor Niko Dugan, for a selection of four.
— Original column: Peggy Prichard, for her bi-weekly "Midlife Musings."
— Distinguished coverage of diversity: D'Alessio, for a selection of Sunday "Big 10" columns.
— News reporting series: The News-Gazette staff, for stories on Champaign's response to a surge in gun violence.
— Personality profile: Ethan Simmons, for a look at Arcola's new mayor — Mexican immigrant Jesus Garza.
— Single-page design: Dugan, for his presentation of the best films of 2022.
— Informational graphic: D'Alessio and Dugan, for a breakdown of football coordinator compensation throughout the Big Ten.
— Special section: D'Alessio and Dugan, for December's "Gun Violence: A Community Conversation Continued."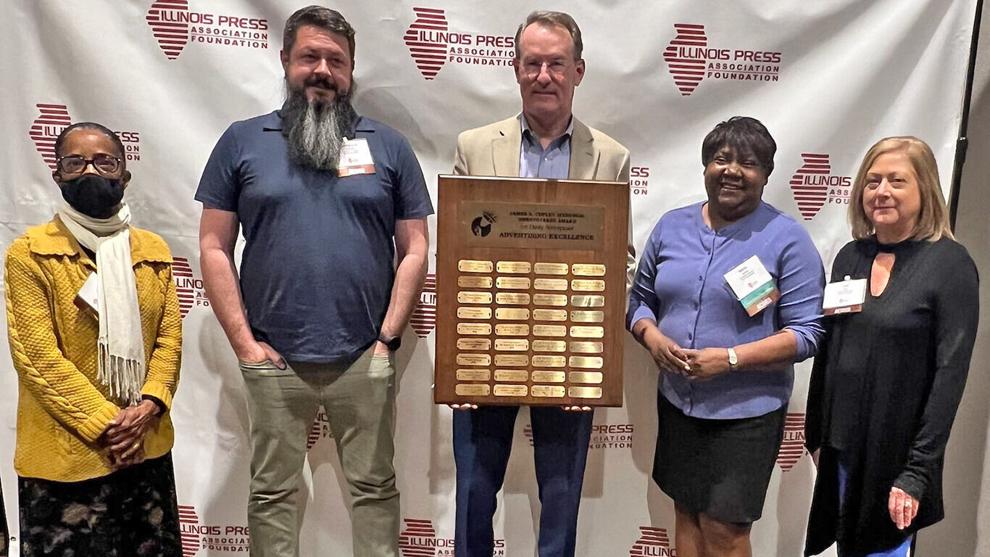 In advertising, The News-Gazette for the fourth consecutive year won the James S. Copley Memorial Trophy (all divisions) as well as the Division I trophy (largest circulation).
Twenty-six newspapers submitted nearly 300 contest entries.