Yesterday, North Hollywood celebrated a short open streets route mostly along Lankershim Boulevard. This was the second iteration of the new 'CicLAmini' format, after its May debut in Watts. The event was sponsored by Metro, with great Metro B and G Line station access.
Though CicLAminis have been promoted as more pedestrian-oriented, they have also been popular with cyclists, especially families bicycling together. A mile and a half (and back) route may be a short CicLAvia, but it remains a somewhat daunting distance for some Southern California pedestrians.
The gray weather that saw light morning rain in parts of L.A. didn't do much to dampen the large crowds. Thousands of Angelenos crowded North Hollywood streets and businesses. Participants explored on skates, wheelchairs, feet, and bikes. Music peppered the route, with stages at north and south ends. Local businesses spilled into the street with outdoor dining, booths, and tables.
Readers – use the comments below to tell about your experience at yesterday's NoHo CicLAvia.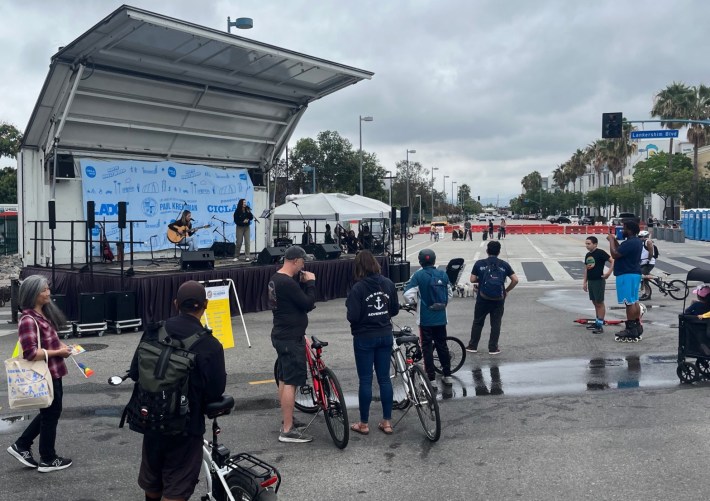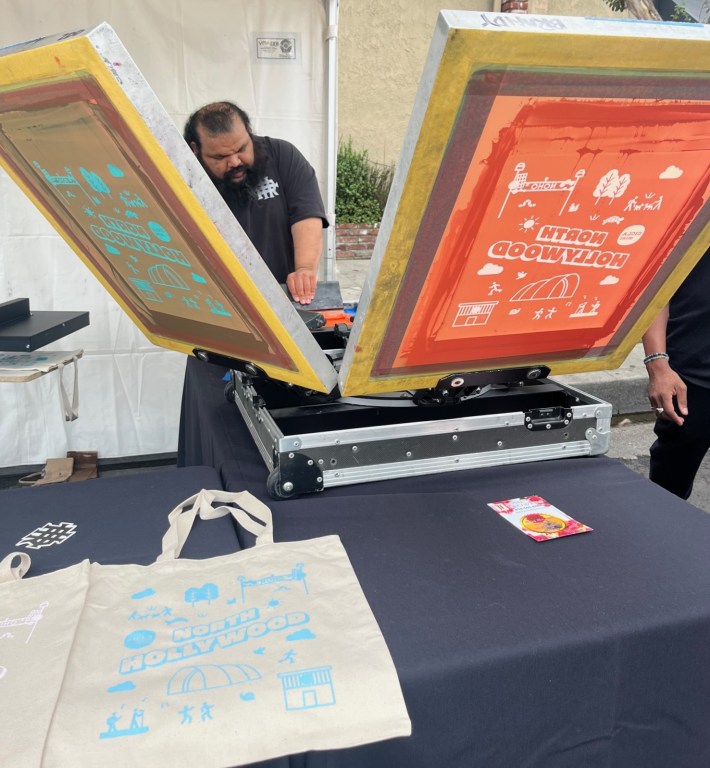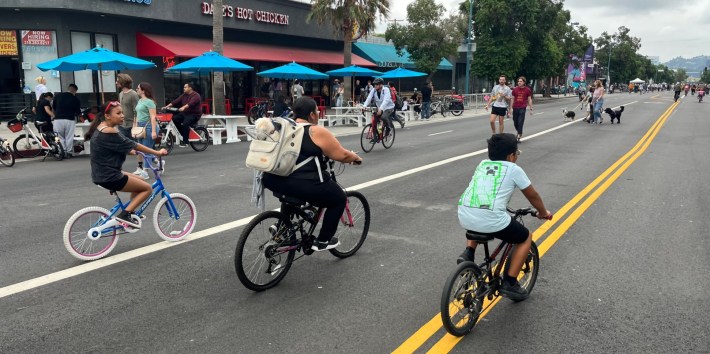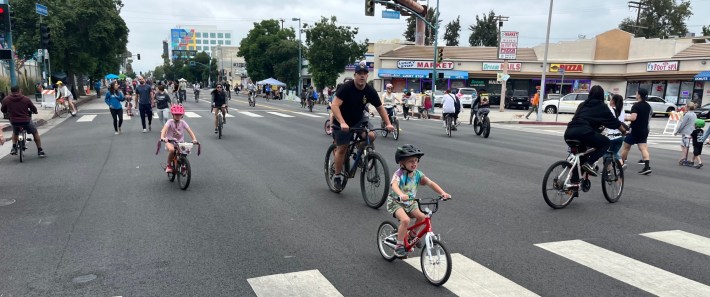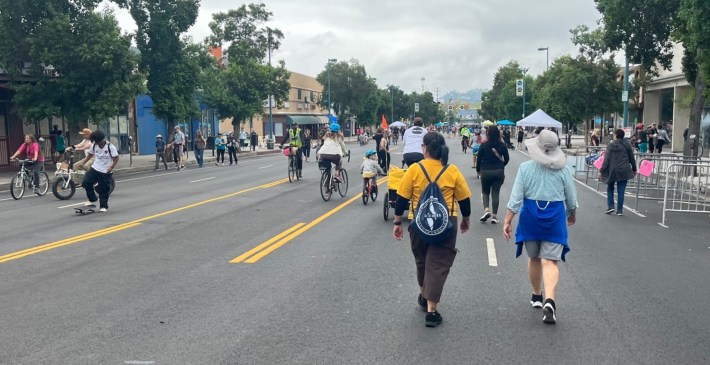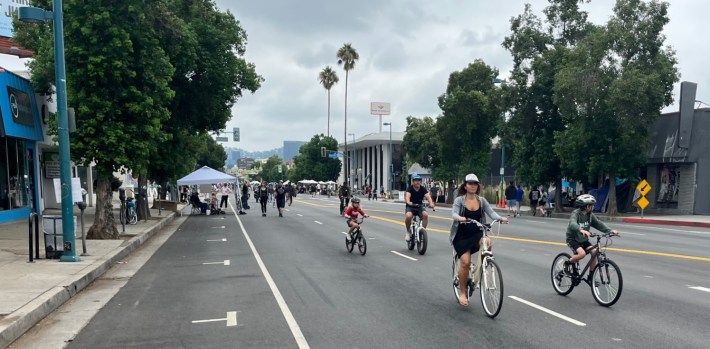 More open streets coming soon:
This Saturday 9/23 – Move Your Way festival takes place this Saturday from 10 a.m. to 2 p.m. in the city of San Fernando and neighboring L.A. streets
Sunday 10/15 – CicLAvia returns to its popular Heart of L.A. route, nearly 8 miles of car-free streets, centered on Downtown and Boyle Heights
Sunday 10/29 – 626 Golden Streets Arroyo Fest will take place on the 110 Freeway in Northeast L.A. and South Pasadena, including South Pas street connections